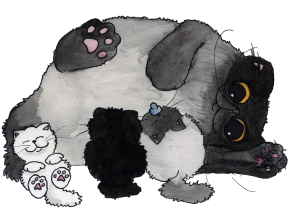 We follow our kittens growing them up very carefully. And we are even more careful during the weaning period, feeding them with balanced products and getting them used to a daily brushing.
All our kittens leave our house after their 90th day of life, accompanied by the vaccination certificate and a pretty kit with: crunchies for kitten, wet food and many toys.
They are perfectly able to face the outside world! Very seldom do our kittens have problems when introduced in a new family, maybe because they are used to living in our daily chaotic world from the beginning.
For these reason we know that when a little 'toltec' leaves our home he will be happy to join his future family…
Toltechi – allevamento gatti persiani
Gaber dei Toltechi
Male
Cream
❤️❤️❤️