The cattery is situated in the town of Latina, not far from the sea, about 70 kilometres south of Rome.
To be able to shelter our cats we have built a very big and ventilated annex in a protected angle of the garden. This annex is divided into various very big spaces, it's perfectly equipped and is cleaned and disinfected on a daily basis. All the cats are checked and groomed every day. Dependance is constantly keeping in warm or cool temperature depending on seasons to let our lovely Persians live excellently.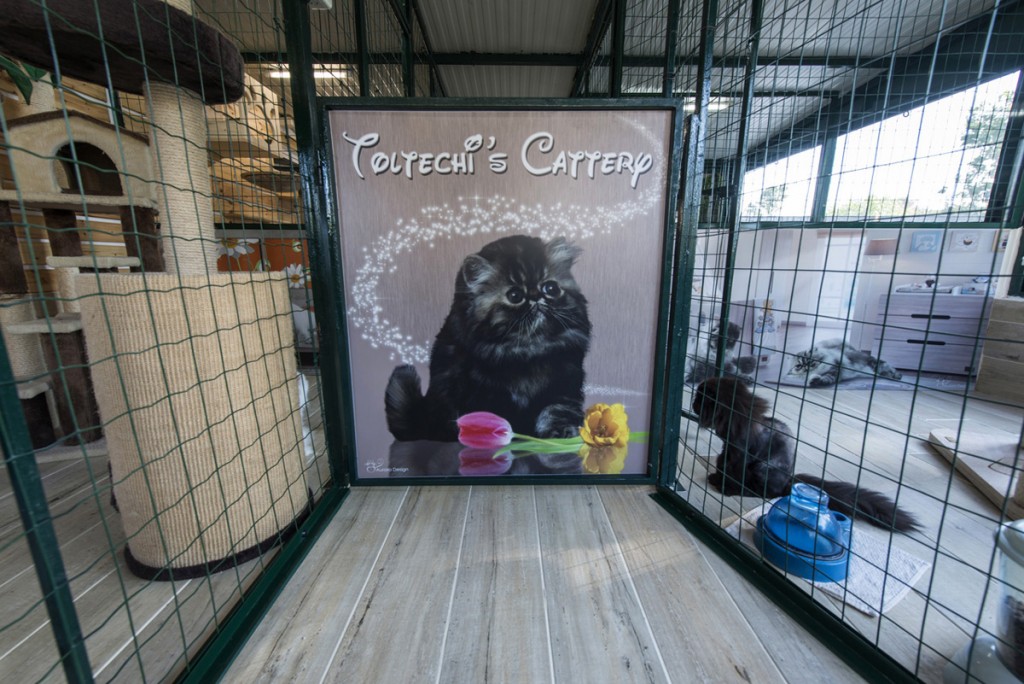 They are vaccinated regularly and tested every six months. Our Persians are able to play and have fun too with countless toys and scratching pads. The cattery " Toltechi" has distinguished itself throughout the years for its numerous recognitions at a National and a Regional level.
In these last few lines I would like to express a special thank to Mrs Mariolina Sanua, for the professionalism and availability that she has shown me ever since I started this activity and to my mother, that has always supported me in my passion and that helps me day by day to take care of my adorable cats with love.Further more, I'd like to thank Doctors Daniela Di Scala and Lucia De Lellis for their priceless, sincere friendship and for their disarmingly love into taking care of our beloved creatures linked to their immeasurable competence. Ilaria Bellini for her love and passion by taking care of my lovely "GUYS".

Last but not least I want to thank Mauro for his love who speads each day for us showing sacrifice for the wellness of our beloved cats.

Thanks everybody from the bottom of my HEART because without you, all this wouldn't have been possible.